---
Stockold Scripophily / Stockold Scripofilie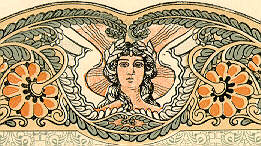 ---
Scripophily and my collection / Scripofilie en mijn verzameling
Scripophily is the hobby of collecting obsolete stocks and bonds (or in general: securities), just like collecting stamps ("philately") or paper money. I have been collecting stocks and bonds for over thirty years. It started with some obsolete Russian Railway bonds that I found in the legacy of my grandfather. Since then my collection has grown to several thousand different items.

Scripofilie is het verzamelen van vervallen oude aandelen en obligaties (algemeen: waardepapieren), net zoals het verzamelen van postzegels ("filatelie") of papiergeld. Ik verzamel al meer dan dertig jaar aandelen en obligaties. Het begon met een aantal Russische spoorwegobligaties die ik tegenkwam in de nalatenschap van mijn grootvader. Sindsdien is mijn verzameling gegroeid tot enkele duizenden verschillende stukken.
---
My Collection(s) / Mijn verzameling(en)
I collect *everything*, but am especially interested in the following themes. Just follow the link to see my collection.

Ik verzamel *alles* maar ben met name geinteresseerd in de onderstaande onderwerpen. Klik op de link om de desbetreffende verzameling te zien.

---
Free Valuation / Gratis Taxatie
Thanks to my experience and extensive scripophily library I am able to give you fair judgements on the value of individual stocks/bonds or on the value of entire scripophily collections. Please do not hesitate to contact me. If possible please send me details as (company) name, year, nominal value, quantity and quality of the different certificates (pictures are welcomed as well). I'll reply with an estimated value as soon as I can.

Dankzij mijn ervaring en uitgebreide bibliotheek ben ik in staat om een gefundeerde schatting te geven van de waarde van individuele waardepapieren en complete scripofilie verzamelingen. Aarzel niet om contact op te nemen. Indien mogelijk stuur me dan de (bedrijfs)naam, jaar van uitgifte, nominale waarde, aantal en kwaliteit van de verschillende papieren (afbeeldingen zijn ook welkom). Zo spoedig mogelijk zal ik reageren met een schatting van de waarde.
---
Items for Sale / Stukken te koop
As I have bought stocks and bonds in larger quantities I have a lot of double pieces available. A selection can be found at my sale page.

Omdat ik vaak grotere aantallen stukken koop heb ik inmiddels veel dubbele. Op de verkooppagina staat een selectie.
---
Contact / Contact
This site is maintained by Geert Leemeijer. For questions, remarks and offers please mail to geert@stockold.com.I also can be reached on my cell phone: +31(0)612937898.

Deze site wordt onderhouden door Geert Leemeijer. Vragen, opmerkingen en aanbiedingen bij voorkeur per mail naar geert@stockold.com. Ik ben ook mobiel bereikbaar: 06 12937898.